Melodies of Empowerment: Harnessing Music for Education and Resilience | Anna Azarova
Hannah Burke-Tomlinson
·
5 minute read
The language of music transcends boundaries and resonates with people from all walks of life, regardless of cultural, political, linguistic, or other barriers. It possesses an unmatched power to unite individuals and communities, offering a universal means of communication and expression. In times of adversity, music becomes an extraordinary tool that can inspire, uplift, instil hope, and enhance resilience.
Let me dwell on some exciting international music projects The British International School, Ukraine (BISU) recently participated in. These initiatives – one of them is dedicated to Eurovision – enabled our students to collaborate with peers from around the world. This music-driven collaboration reminded them that they are not alone in the face of the immense challenges Ukraine is going through now. Through these experiences, our students' resilience and determination were enhanced, fueling their drive to achieve and never give up.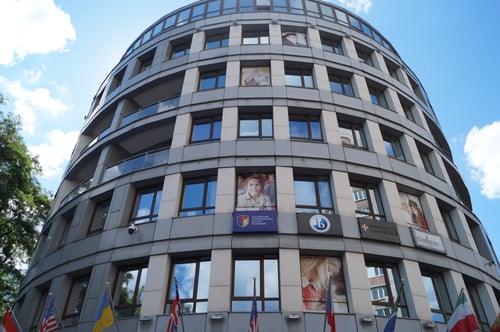 Why Eurovision is so important for Ukraine
Since Ukraine's debut in the song contest in 2003, Eurovision has held immense significance for the country. Over the course of two decades, Ukraine has consistently demonstrated its prowess as a formidable contender in Eurovision. With multiple top 10 finishes, two runner-up positions, and three triumphs, Ukrainians have consistently proved their mettle on the Eurovision stage.
How it all started
Ruslana's victory with her captivating performance of 'Wild Dances' in 2004 became a powerful symbol for the entire country. It not only marked a historic moment but also set elevated standards for Ukraine's representation, showcasing its unique identity both at the contest and in the international arena.
This tale never fails to bring a smile to my face. During my time living in Vienna in 2004, some of my Austrian friends introduced me to the Eurovision song contest with great enthusiasm. They eagerly shared the news of a Ukrainian singer emerging triumphant in the competition. That's when I first learnt about Ruslana and this remarkable event. It was a moment of revelation, as I realised how Europe was starting to uncover Ukraine through its exceptional individuals – renowned athletes, singers, artists, and musicians.
Undeniably, Eurovision became an influential platform to introduce Ukraine to a wider European audience through the universal language of music. While some may perceive it as a political tool, its importance cannot be overlooked. For us, it stood as a guiding light, illuminating the fact that Ukraine was gaining global recognition and garnering greater support. In this respect, Eurovision mirrors the prevailing sentiments and positions that the world is currently embracing.
They come to your house...
Jamala's triumph in 2016 with the poignant ballad '1944' marked another significant victory for Ukraine. As a Crimean Tatar herself, the ballad was deeply inspired by her own family's history. It shared the heart-wrenching experiences of her grandmother and many other Crimean Tatars who were forcibly deported from Crimea by Soviet authorities during World War II.
Tragically, a parallel situation unfolded in 2014 when Crimea was annexed, forcing the Tatar community to once again flee their homeland, fearing persecution and reprisals.
During that time, I worked for Ukraine Today, the first English-language news channel launched in response to the dramatic events of 2014. As a journalist, I closely followed the Eurovision final and witnessed how the votes were split between Ukraine and Russia. The tension kept us on the edge of our seats. Finally, Ukraine emerged victorious with more points. It was a resounding testament to the world's solidarity with our nation. I distinctly remember predicting this outcome and experiencing an overwhelming sense of joy when it unfolded exactly as anticipated.
When the roads lay shattered and broken
In 2022, the Kalush Orchestra captured the top spot in Eurovision with their mesmerising song 'Stefania'. Its lyrics, including the powerful words "I'll always find my way home, even if all roads are destroyed," resonated deeply and became a kind of anthem during those critical times.
For me personally, this song will forever be intertwined with the initial week of the invasion, when we anxiously awaited the battle for Kyiv, and our brave troops fought valiantly to protect the capital. Our country's independence hung in the balance... It was a pivotal and defining moment in the war. Throughout those tense days and sleepless nights, I sought solace in this composition. It served as a beacon of hope, uplifting our spirits amidst the immense challenges we faced.
United by music, guided by hope
Ukraine, the winner, was unable to host the 2023 competition because of the circumstances... Liverpool was selected to oversee the event on behalf of Ukraine after Sam Ryder, the UK's entry from the previous year, finished in second place.
The topic for this year, 'United By Music,' offers an eloquent message about music's amazing power to link people globally, unify communities, and promote harmony, understanding, and cooperation. It also highlights the special and strong partnership between Ukraine and the United Kingdom, which became a safe haven for over 100,000 Ukrainians. I am one of those who now call Great Britain their second home.
To pay tribute to the Eurovision Song Contest, BISU collaborated with Liverpool Life Sciences UTC and Global School Alliance to produce a compelling video message that embodies the spirit of togetherness, optimism, and solidarity.
Oleksandra and Aisha, two of our outstanding students, stepped up to serve as tour guides and give an overview of BISU's present situation. Others joined them and spoke about what it was like to study and live in Ukraine in these turbulent times. They were proud to present their thoughts and hopes for Ukraine and their vision of a brighter future for all of us.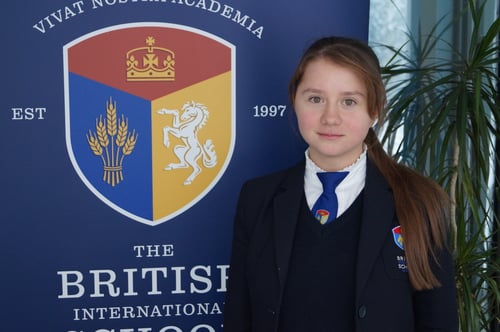 Naturally, a musical finale marked the end of the tour. Our staff performed 'With a Little Help from My Friends,' a vibrant song by The Beatles, an iconic band with a strong connection to Liverpool.
For their part, students from Liverpool Life Sciences UTC prepared something special. Their Year 12 students filmed around our school to showcase amazing things happening in their school life every day. Their Year 9 students learnt and performed a famous Ukrainian patriotic folk song 'Oi u luzi chervona kalyna'. We firmly believe that the collaboration between BISU, Liverpool Life Sciences UTC, and Global School Alliance will serve as a powerful example of how education and music can bring people together and facilitate positive change in the world. As Sara Mallo, Language Hub Coordinator at Liverpool Life Sciences UTC, said, "In the spirit of the Eurovision mission to be 'United by music', let's hope the world follows in the footsteps of John Lennon, and 'Give peace a chance'."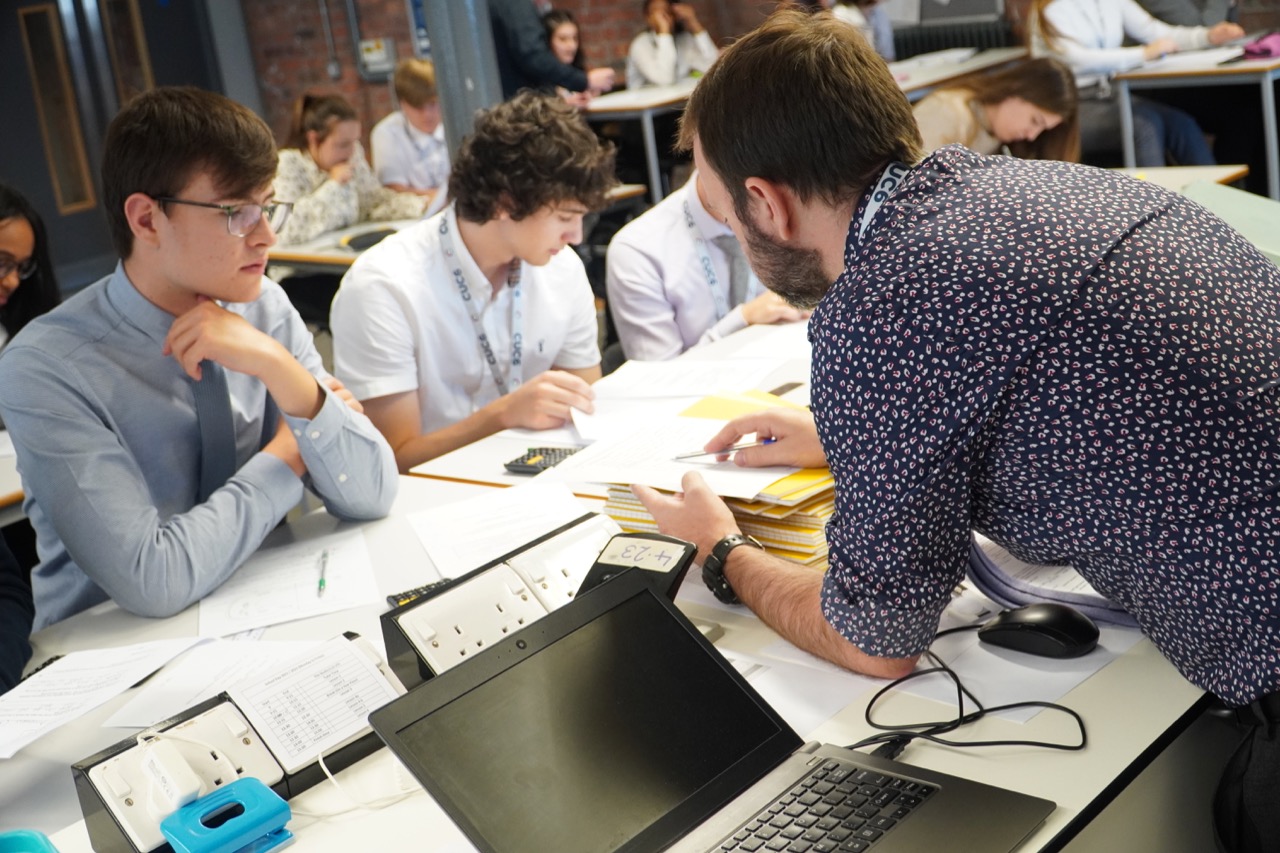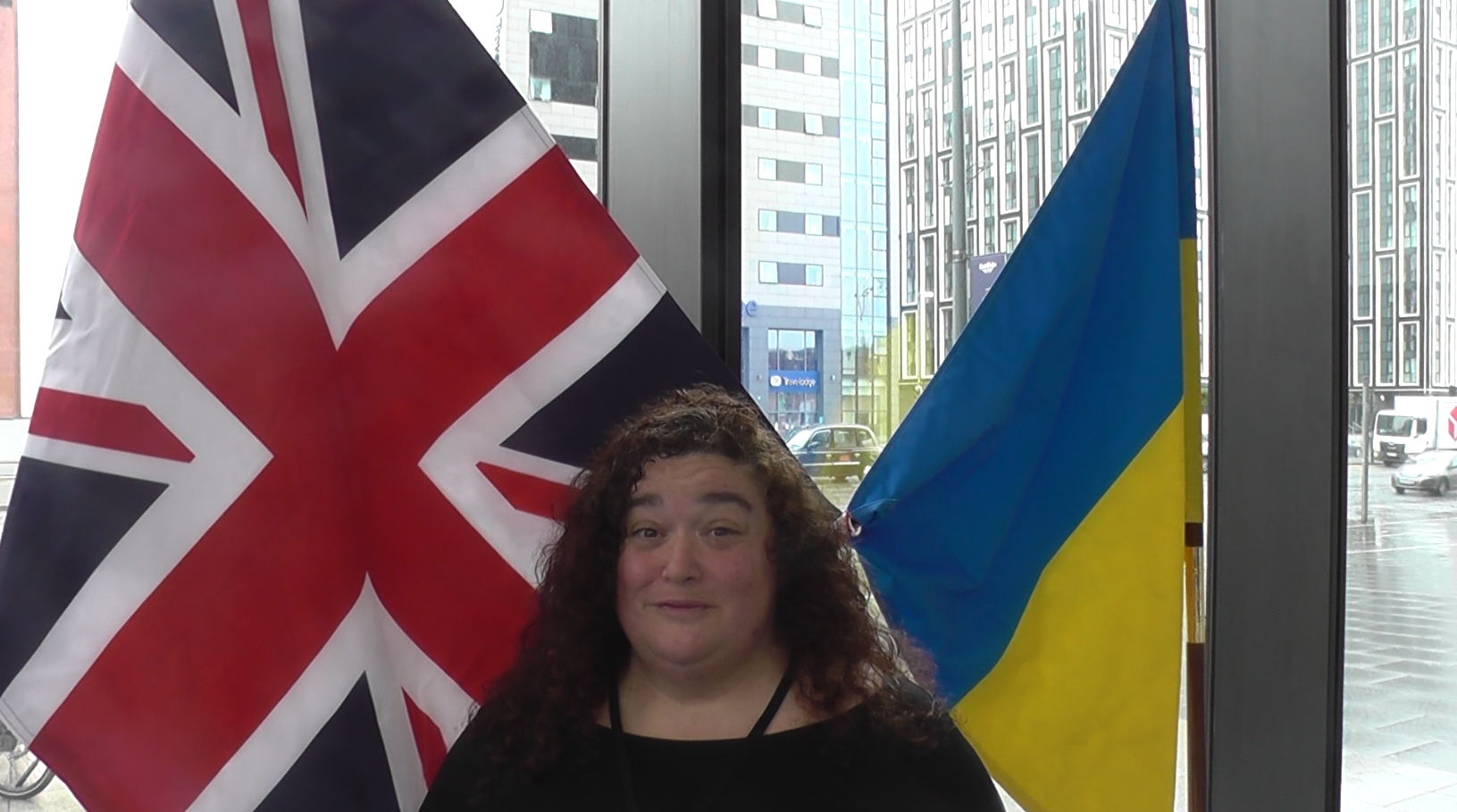 Voices Around the World
Earlier this year, our school was invited to participate in the international charity effort, Voices Around the World. It aims to demonstrate how young people from all over the globe can join together via music to foster understanding and make the world a less divided place.
Every year, the organisers compile a video that includes the voices of countless students from 65 nations singing a single song. The selected musical work for this year's event holds a symbolic title 'With This Hope In My Heart'. Howard Jones, a legendary British musician, singer, and composer, wrote the composition just for the project.
For over two months (February and March) BISU students practiced the song with the help of a professional Ukrainian opera singer.
The toughest part was getting all our students together for rehearsals, both virtually and physically, that were constantly interrupted by air raids. However, our students showed resilience, character, and determination. Finally, they performed the song, both through online collaboration and within a professional studio. When we were setting up the recording session in the studio, our main worry was to find out if the building had a bomb shelter.
It was truly heartening to observe the collective effort of not just our students, but also our dedicated staff members. This included those who remained in Ukraine, leading the project on-site, and receiving support from their colleagues outside the country.
On the 31st of March, we proudly submitted our video to the organisers. Under normal circumstances, it would have been a challenging task for schools. However, considering the additional obstacles our children faced during this time, the challenge was even greater.
Two months later, the Voices Around The World team released a new general video featuring thousands of youngsters in schools around the world who come together as one voice to blast out an anthem for hope and peace. The youth are passionately raising their voices, calling upon politicians to put an end to the madness of war and usher in an era of peace and harmony.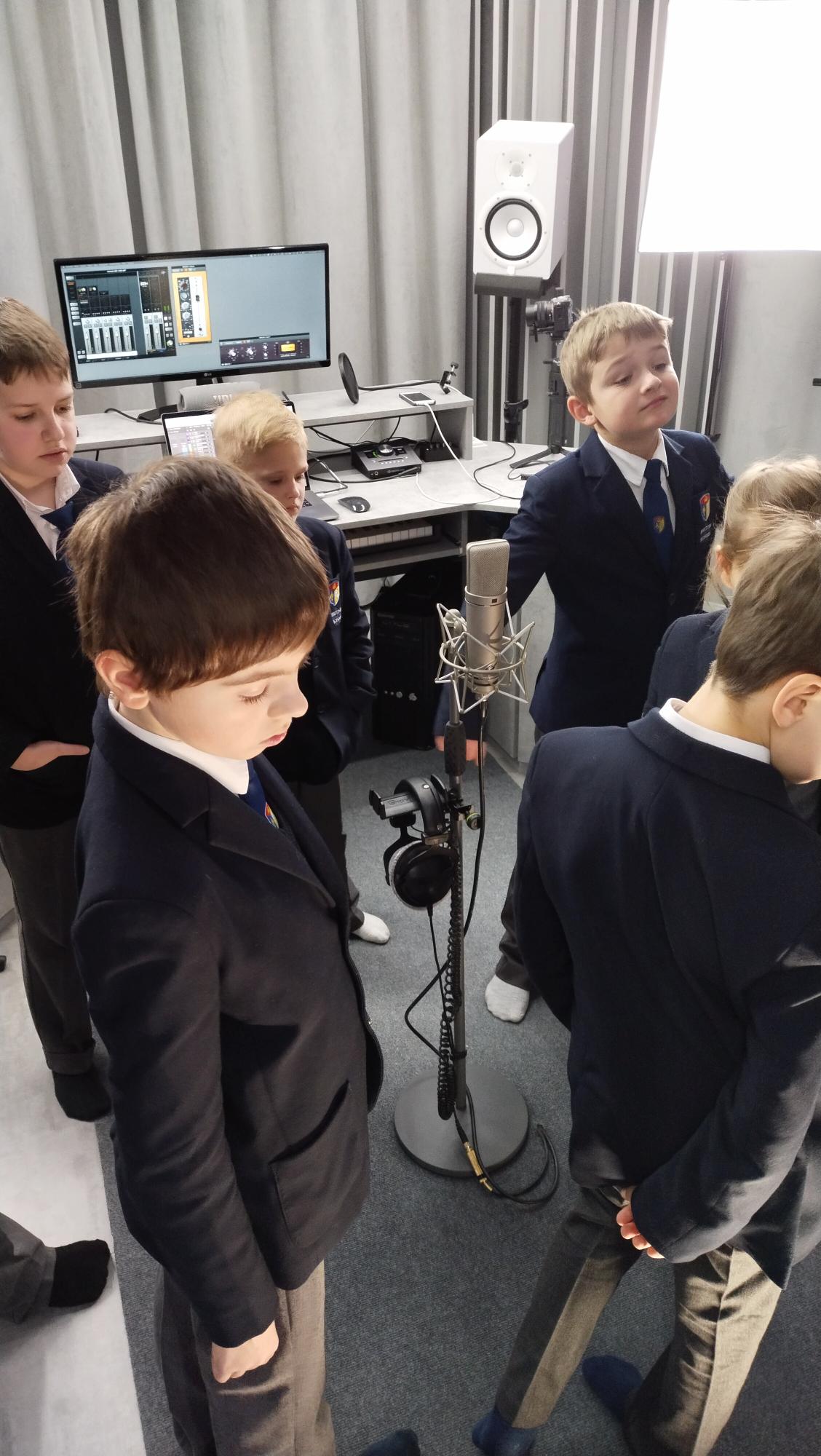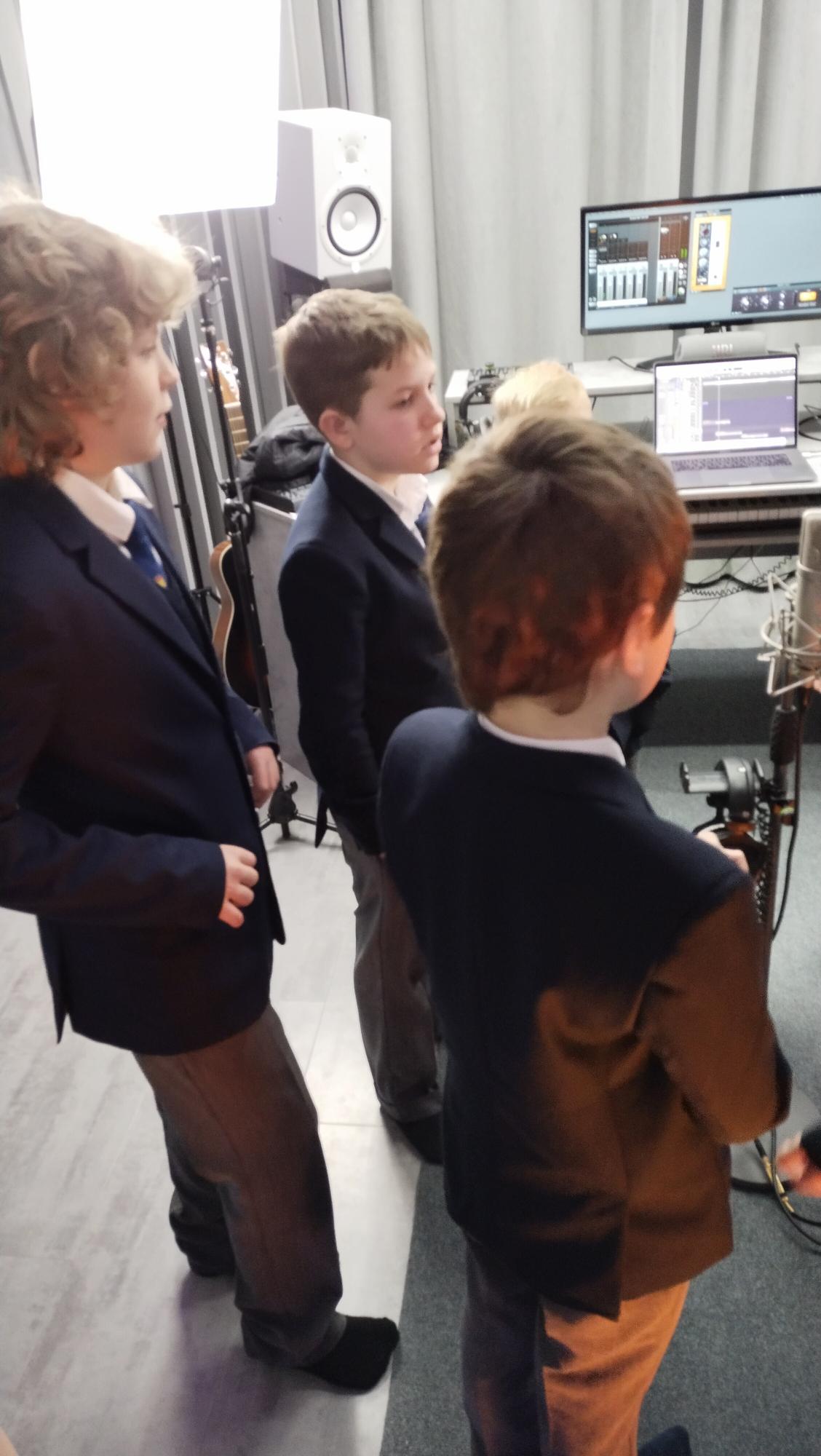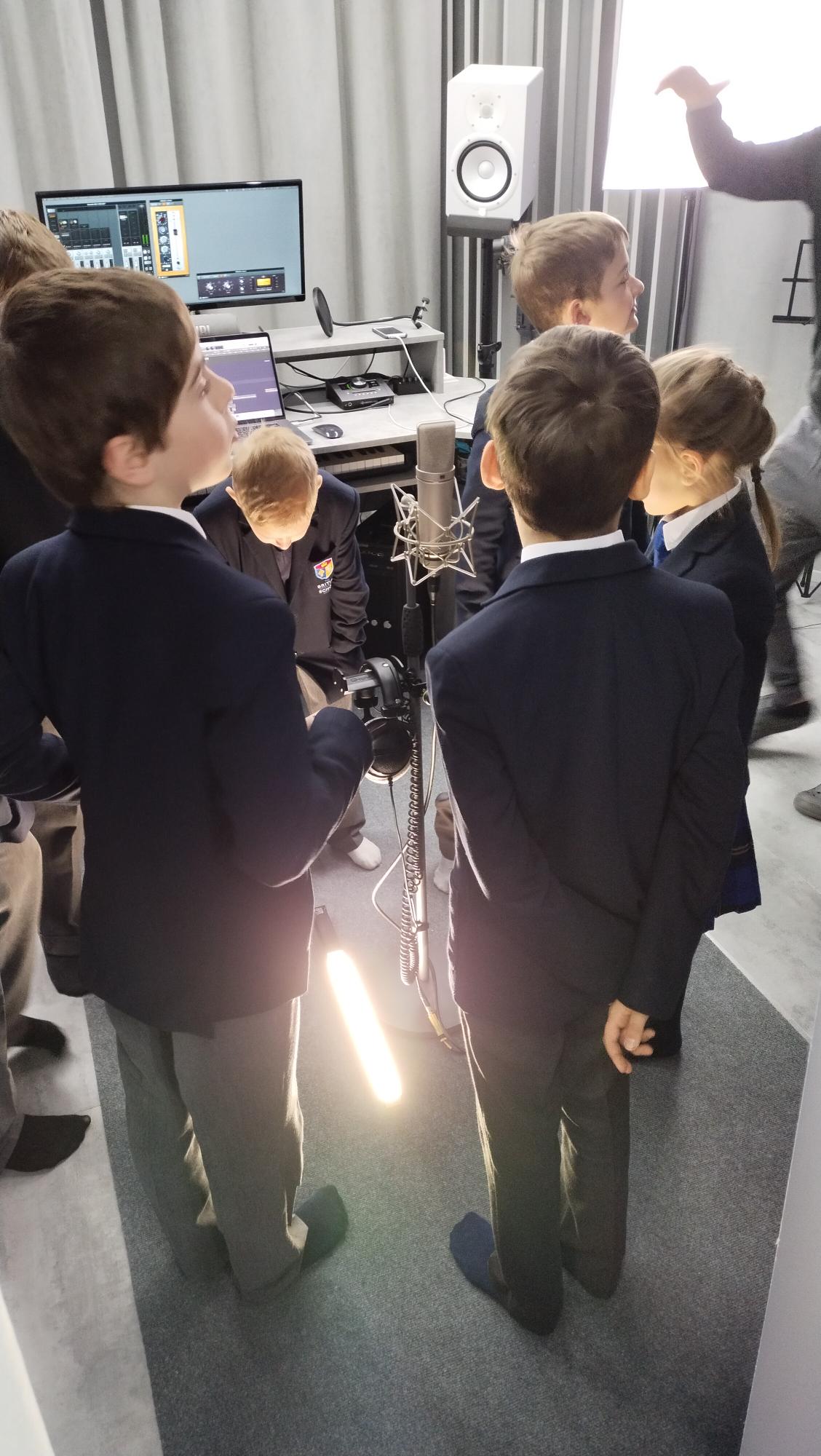 Our future leaders
War deprives millions of children of their precious childhood. But the future rests in the hands of our and your children, for they are the aspiring leaders of tomorrow.
That's why BISU has chosen to remain steadfast in Ukraine during the invasion, striving to provide our students with education and ensuring their continued integration into the global community. They will be our future leaders who, we hope, will band together to prevent violence and conflict and to work together to guarantee that such heinous atrocities never happen again.
And music stands as a powerful tool empowering them to make a positive impact on the world.
---
This article was written by Anna Azarova, the Communications Lead at The British International School, Ukraine.